Web Development
Web Development
We build custom web applications and websites for all business sizes from startups to large-scale projects and companies and use numerous combinations of technologies and tools. Our engineers provide end-to-end solutions which involve both frontend and backend stacks.
We take a personal approach. Our tailor-made solutions will make your operations fast, reliable, stable and cost-effective. We are flexible which allows us to take into account all peculiarities of your needs and objectives. We bring your ideas to life. Tell us what you need, and we will take care of the rest.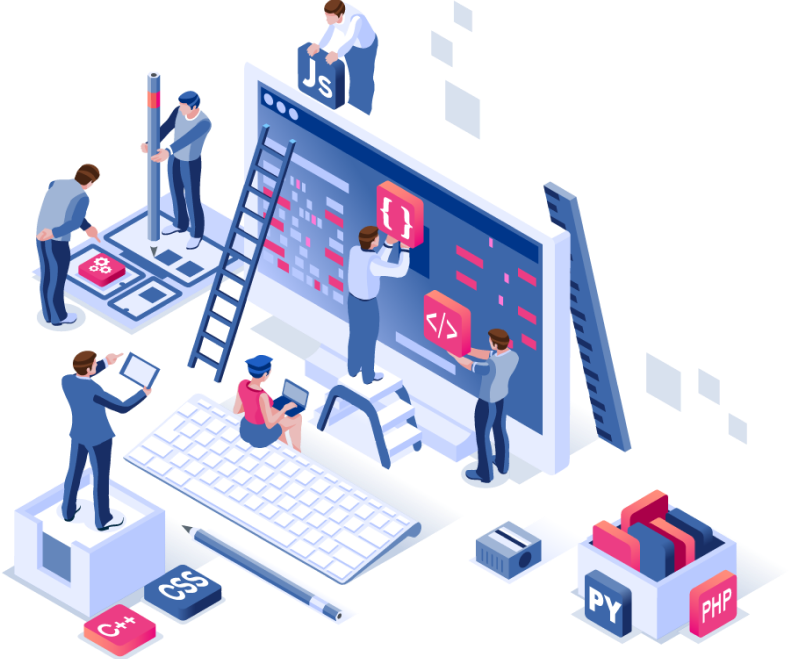 How we do it
Our complete team of developers applies a multifaceted approach to create unique and elegant websites and web applications in full accord with your goals and business needs.
Project analysis and planning
On this stage we do market research and design the overall concept of your product. We also make cost estimation and plan project schedule.
This is one of the most important stages, design is a vital part of any web application or website. We develop appearance, user interface and user experience in order your clients could enjoy attractive design, clear features and friendly interface.
Our top priority is creating reliable, stable and fully functional code, that's why we are focused on selecting, combining and using only best-suitable languages, technologies and frameworks.
QA, Launching and support
Before we publish the entire website or it's part we always do a comprehensive QA of the product before it becomes available to customers. Our QA team works with highest quality standards. Unlike other companies, we are here to stay. That's why we care about post-launch support of your project as much as about design and development.
Tools we use and technologies we trust