DevOps Services
Why
clouds?
When moving to cloud you provide your project with a faster release management cycle, higher efficiency, lower costs, less downtime and many more benefits which at the end lead to absolute advancement of your company.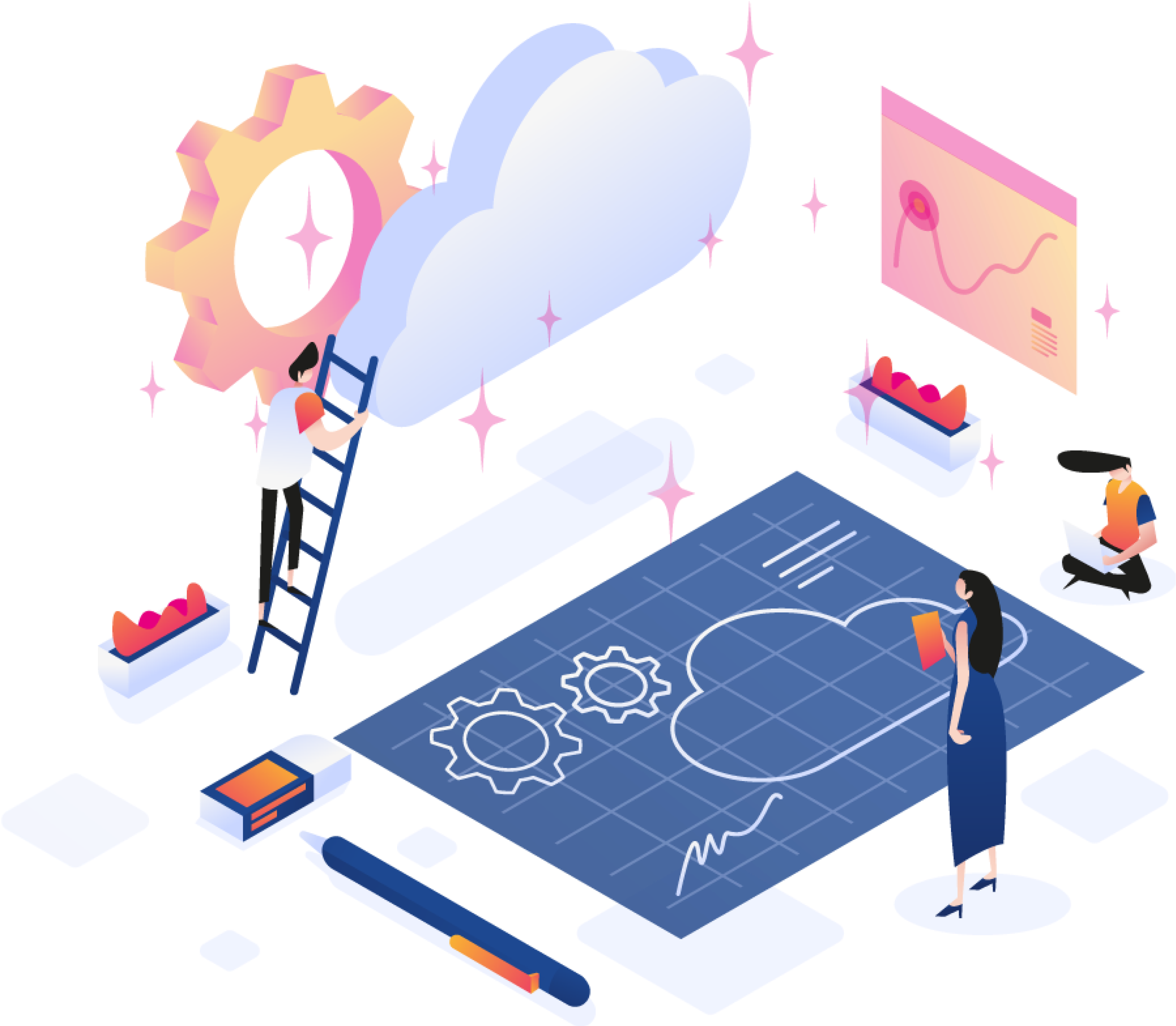 Application
re-architecting
Migrate your applications and software from monolithic architecture to microservices to enhance scalability and raise their performance.
Cloud discovery and optimization
Actyc experts will analyse and evaluate your existing cloud facilities, locate excessive or lacking resources and develop a clear-cut road map of your cloud infrastructure optimization.
Our engineers will help you to choose the best suitable strategy for your software migration to cloud (whether it is an IaaS, dockerization or cloud-native approach) depending on your current and prospective business objectives.
Cloud migration is the way to innovate, and Actyc provides best solutions and services to make this migration as fast and easy as it can be. Here is the shortlist of benefits you could win with clouds:
You get better and faster scalability. Shrinking or expanding your IT facilities will follow your current needs only, no more wasting your precious resources.
Increase security and safety. Actyc experts use only the best tools and technologies to provide the highest level of your technical security.
Get faster time-to-market, increase the number of deployments and get robust monitoring and management of your cloud and in-house resources.
Your migration process
Our certified developers and experts will prepare a full migration road map for you, taking into account all peculiarities of your project and business, milestones, needs and expansion plans. We are here to support you on all stages and give you the best results only.
First we

assess

We assess your existing facilities with their performance and special aspects and develop your unique case with respect to your goals and objectives.

Then we

plan

We do precise time estimation, build priorities and choose the best strategy to move your applications into the cloud with minimum downtime, expenses and time loss.

Time to

move

We build required technical infrastructure and facilities, do integration tests and move your data to cloud.

We

test and support

We provide our clients with complete and exhaustive testing of migration results as well as post-migration support and maintenance.
Actyc is your one-stop partner for designing and implementing cloud solutions.
Our Certifications and Technologies